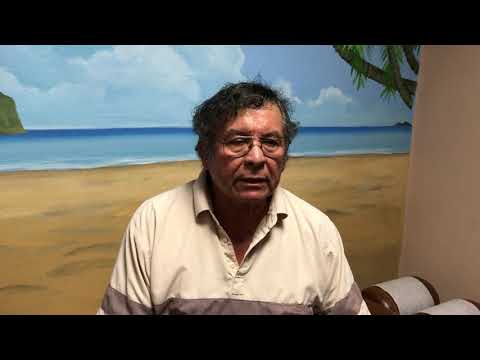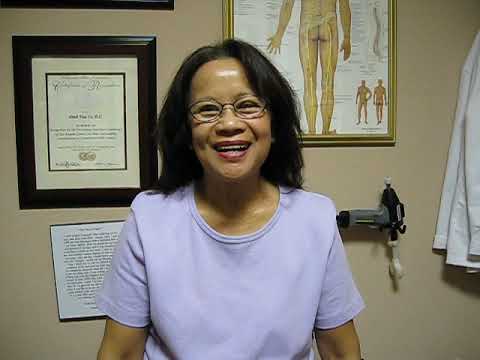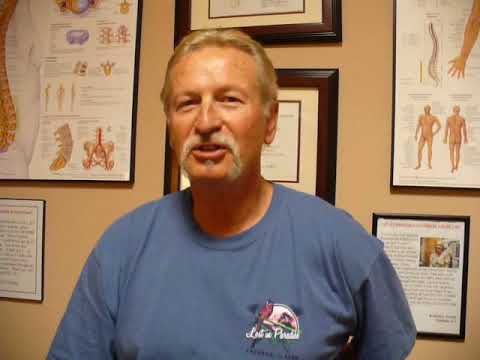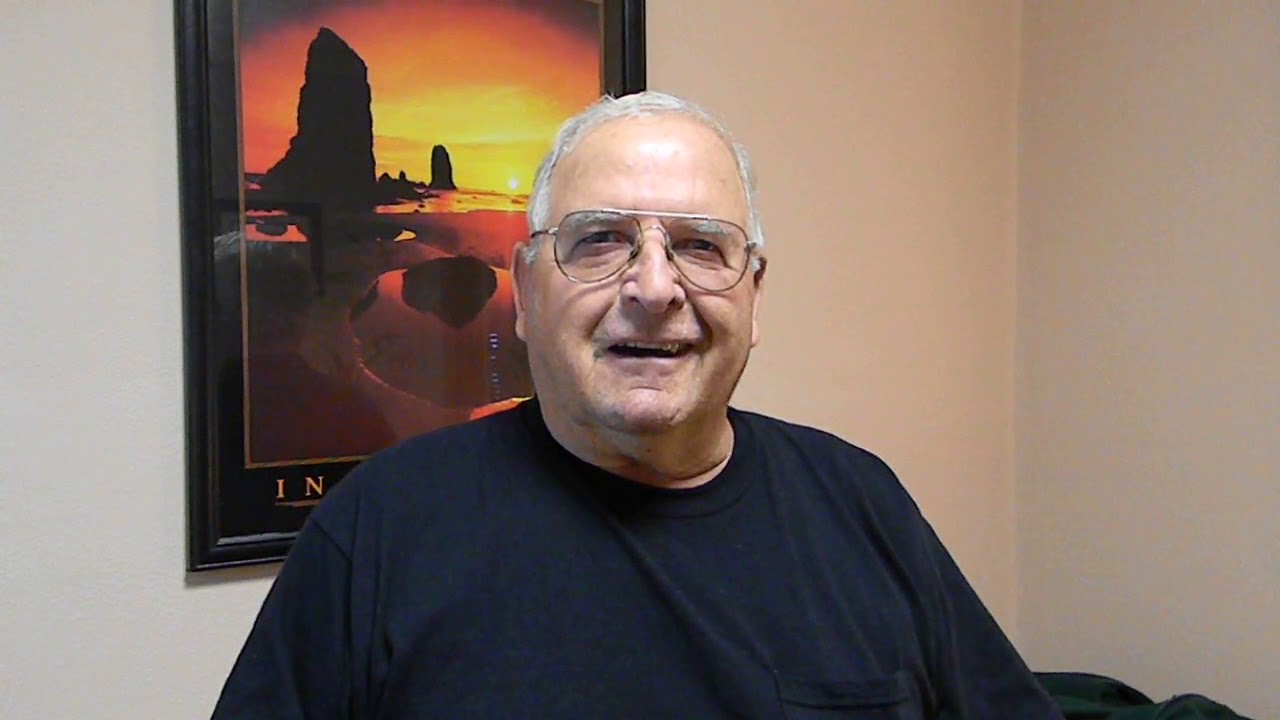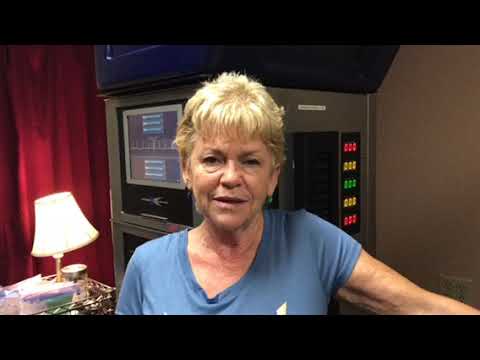 "Hi my name is Barbara; I came to Dr. Le for help. I am a teacher and for 5 weeks I could not stand up straight, or walk. A co-worker gave me his information, so I made an appointment. I started my treatments with Dr. Le. Well, my results were great. For the first time in 3 months I finally went to the gym, on 07/06/16. I did 45 minutes of water aerobic and 50 laps of slow swimming. In the end I did not have any pain on my lower back, my aerobic coach said WOW! I haven't seen you in months. I responded to Dr. Le's treatment advice and now I am walking better and knowing that I can avoid back surgery. I gave him two thumbs up. I am back, I will recommended Dr. Le to anyone who is having a hard time with their spine pain. Thank you Dr. Le."
"Prior to coming to the Stockton Spine Center, it was painful to walk even a short distance. I had to bend over when walking to lessen the pain level. I felt like I looked 100 years old! Now I can walk upright with no pain for a short distance, example, walking my dogs. My right knee is much less painful. I definitely feel better!! Thank you Dr. Le and wonderful staff."
"When I came in the first time, I was having pain in the left knee, after, two treatments the pain left and has not returned. I am glad I went through the treatments; it is a new lease on life for me. I recommend it to anyone who has pain in the back, legs or where ever it may be. Give the Doc a chance I know you will be pleased."
"I've met Dr. Le once before when I was younger when my mother was getting treated for her back. I then became his patient when I severely sprain my ankle which the pain lingered weeks after. With his help and the works of his staff, I was finally able to walk without any pain. Fast forward 10 years later (roughly) I realized that my lower back consistently had this annoying pain that sometimes get so bad that it was hard to stand longer than 20 mins or even sit for 30 mins without winning in pain. My parents decided to help me by reuniting me with Dr. Le and the results have been supreme. With his helpful and friendly staff, it was quick and simple for the sessions I needed to do to get better. I came in struggling to stand and now leaning with no pain at all! From helping me be able to walk when I was little and now fixing my back for my active life, I can't thank Dr. Le and his staff enough."
"Dr. Le's pain relief program really worked and I was very happy with result, no more low back pain, from barely able to walk and no problem. The girls, the staff of Dr. Le are great and will take good care of you, no doubt. I felt relief within the first week of care. Dr. Le was great and he really care and very personable. The office of Stockton Spine Center is very clean and welcoming and the best, well equipped advanced state-of-the-art technology. Everything to rid of your pain is here in this office without any drugs, injections or surgeries. I highly recommend Stockton Spine Center of Dr. Le's."
"My back flared up on a holiday weekend, on a scale of 1 to 10 my pain level was a 11. A neurosurgeon recommends surgery for relief. I've decided to try alternative treatment. I could barely sit up or walk. When I came to Dr. Le office for treatment after a few weeks of therapy my pain was reduce to about 70%. Today my function is of over 85%. Thank you, Dr. Le & Staff."
"NO MORE PAIN! I can't believe it myself! After suffering severe back pain from June 2004 – August 2004, I had a MRI and was diagnosed with a herniated disk in my lower lumbar. Both my physician and my Spinal Decompression Protocol at the time said it was something "I would have to learn to deal with." I tried to do just that and suffered various degrees of pain for nearly two years, until one day I could barely get out of bed and I thought I would end up literally crippled. Then I found Dr. Le.
Dr. Le offered the DRX9000 treatment to me and gave me hope again. Yes, I was skeptical; however, what did I have to lose? I knew one thing only: I was willing to try anything if there was even the slightest possibility of ridding myself of pain. After only a few treatments, I had no more pain…none! The best way I can say it is this: Dr. Le gave me my life back. I had forgotten what it was like to tie my shoes myself, put on my pants without help, and walk without discomfort. Dr. Le and DRX9000 gave me a new lease on life. It was nothing less than a miracle."
"I am so delighted to write my testimonial. I am 27 years old. I had a lower back injury when I was 10 years old; I never did anything to relieve myself from the pain of my injury. It came to the point of being so miserable, unable to function normally, unable to walk well or to get out of bed without help. My pain was so horrible. But thanks to a phone call to Dr. Le, my life has changed; in his methods I found hope. Thanks to the DRX9000 I have no more pain! I can walk without pain, sleep well and do activities normally. Thanks Dr. Le for having this machine that will help other people like me."
"I have lived with chronic low back pain for many years. Then, as a result of my recent auto accident, my back pain had gotten worse. My friend told me about Dr. Le. Fortunately, I became his patients! With Dr. Le, professional chiropractic care and his friendly staff, after a few weeks of treatments, my back/neck pain and muscle spasm from the auto accident were literally gone. My chronic low back pain, which was aggravated by the accident, was also getting better; however, the pain was severe enough to prevent me from sitting even for a short time throughout the day. An exam from an X-ray and MRI revealed I had a bulging disc. Dr. Le introduced me to his DRX9000 spinal decompression machine. Without hesitant (thinking I've got nothing to lose) I signed up to be one of his first patients. After treatments on the DRX9000, I feel better, my back/muscle are more flexible. I am now more mobile than ever before. I can live almost pain free again! Would I recommend Dr. Le and his new DRX9000 machine to back pain sufferers out there? Absolutely!! Thank You Dr. Le!"
"I had leg and back pain. I would wake up crying because it hurt so badly. I had so many x-rays and MRI's that showed nothing, only that I would have arthritis – I also had a bone scan and head scan – nothing. I saw Dr. Le's machine (DRX 9000), on the Penny Saver and I decided to try it. It worked wonders. I can stand up straight, walk without a limp and most of all, the pain is gone. I can do most anything within reason. Thank you Dr. Le, D.C. God Bless you. Prayer helps; I thank God, no back surgery."
"I had been exposed to a very chilling wind that caused my neck muscles to become so ridged I could not turn my head to either side. I took treatments from another Spinal Decompression Protocol for a few weeks but did not gain much relief.
After the first treatment with Dr. Le, the pain started to leave and I had limited flexibility to my neck. Now I have recovered about 85%. I fully believe that by following the maintenance program recommended by Dr. Le, I can expect many years of little or no pain."
"I had a back operation on my lower back that never fused. The Orthopedic surgeons and Medical Doctors kept prescribing me pain and muscle medications for the past thirty-three years to no avail. The pain never left me, except for a few hours.
Since I began treatments with Dr. Le, I feel less pain and I am able to sleep much better at night. I also am able to stand on my feet longer without too much pain or muscle spasms. I can honestly say that if it weren't for Dr. Le's professional treatments, I would still feel a lot of pain, headaches and misery."
"I had suffered a Back Injury in 1987 on the job injury. I recently suffered back pain, "severely". I visited Dr. Le's office and on the first visit I felt better, and with each visit my treatment gets even much better. Thank you Dr. Le for taking good care of my back. I am very happy you're my Doctor. God Bless."
"My first treatment with Dr. Le my lower back pain level on a scale of 1-10 was a greater than a 10. My treatment with the DRX9000 machine brought my pain level to a 0 at the end of my 4th treatment in my 1st week of treatment. I thank God and Dr. Le"
"I was in TOTAL PAIN. I was diagnosed with L5/S1 Disc Degeneration. The medical doctor wanted to do surgery. I could hardly walk and was in tears and thought I would have to quit my job. I chose Dr. Le of Stockton Spine Center, after researching about Spinal Decompression Therapy. Currently, I feel over 90% better. I can walk, bend and run. Thank you Dr. Le for helping me to avoid back surgery."
"Using the decompression machine I have had relief in my lower back. I would highly recommend the procedure to anyone with back problems. My back feels free, no binding as before. I am very satisfied with the treatment Dr. Le gave. Thank you Dr. Le."
"My wife has been suffering from severe back pain for several weeks. She could hardly walk and she was in constant pain. She saw Dr. Le's ad in the paper and we went to see if he could help her condition he put her on the DRX9000 program and also supplied her with a belt to wear. She completed the series of treatments and now she is completely free of pain Dr. Le's program has been a God- Sent to her. She's like her young self again. We would recommend this program to anyone who suffers from back pain."
"I could honestly thank Dr. Le for the progress I'm witnessing. Before being a patient of his I could not put on my shoes and walk correctly. The DRX9000 is amazing. On just my second time on the DRX9000, that night I was able to take off my shoes without anybody's help. Don't think about getting better, do it! Once again, thank you Dr. Le."
"My name is Marcos Lopez. I had a bad lower back injury for that I had to go to a Spinal Decompression Protocol. Thankfully found the help of Dr. Dinh V. Le. When I first arrived there I was in really bad pain. Now that I come to the end of my sessions I no longer have lower back pain. I'm able to do all the things I need to do. I Marcos Lopez recommend Dr. Dinh V. Le, if he helped me I'm sure he could help you."
"I had a herniated disc L-4, L-5 so I decided to undergo spinal decompression with the DRX9000 machine. When I started treatment I could barely get up to walk and had severe pain constantly. Within just 5-10 treatments I had felt as if I had a full recovery and it was a very pleasurable experience throughout the entire process. Thank you very much Dr. Le."
"I'm Buzz Davis recently retired, and now able to play a lot of tennis. A sport I have a passion for." However while playing tennis I felt a sharp pain in my left leg. I began taking pain pills, but the pain pills only masked the problems. My movement was restricted which affected my performance. I noticed the tennis players I usually held my own with were now beating me on a regular basis. This wasn't doing my ego any good, so I decided to address the problem. I read an article by Dr. Le regarding a new procedure for people like myself with sciatica or herniated discs. I made an appointment with Dr. Le to see if I was a candidate for this procedure. I found Dr. Le to be knowledgeable and dedicated to his profession, so I was comfortable going ahead with the treatment. The DRX9000 system is a five-week procedure. The first week I didn't notice any difference the pain was still there. The second week there was some definite improvement. The third week the pain was 90% gone. The fourth week the pain was completely gone. The fifth week I was ready to get back on the tennis court. In the final analysis this procedure has improved my quality of life."
"I am an early childhood teacher. I worked with small children that involved lots of bending, twisting, and picking up small children. I was also, in three car accidents, which resulted in me having two discs out of place. The doctor said in order to have back surgery; I would have to lose 40 to 50 pounds to avoid the risk of having a stroke or heart attack. I was trying very hard to lose weight, but with no results. The pain was so severe; I took several epidural shots, and was on Vicodin all the time. I knew I had to do something, but I did not know what. I saw a clipping of Dr. Dinh V. Le advertising of his DRX9000 spinal decompression. I thought this is just another Spinal Decompression Protocol; I had been to three during the last year. I was walking with the use of a cane to get around, which I no longer use. The pain was so severe. I thought I would give it a try. My first week of treatment I could see a change and every week there after I was improving. He has several machines that he put me on, and my condition kept getting better, what also helps is the soft music I listen to during treatment, it is so relaxing and soothing, also the staff is very friendly they make me feel welcome. I can say Dr. Dinh V. Le is not just a Spinal Decompression Protocol. He is a PAIN DOCTOR. I would recommend any one with a back problem and lots of pain to see Doctor Le."